Why You Must Try Jackie the American Restaurant in the DC Navy Yard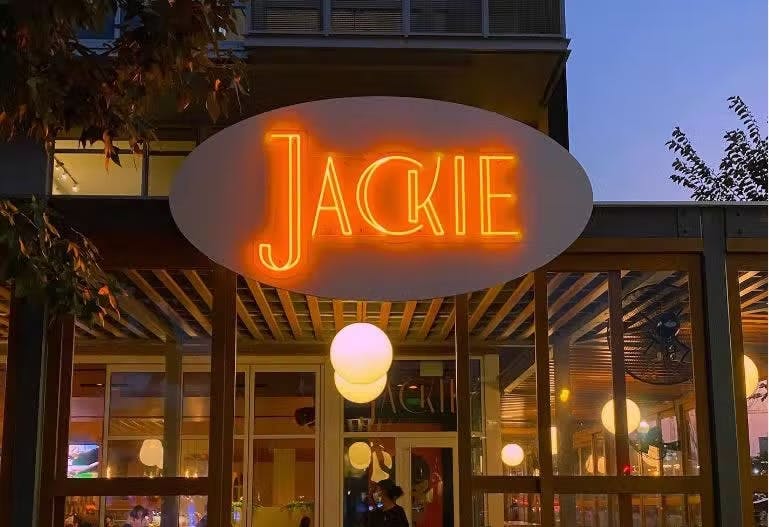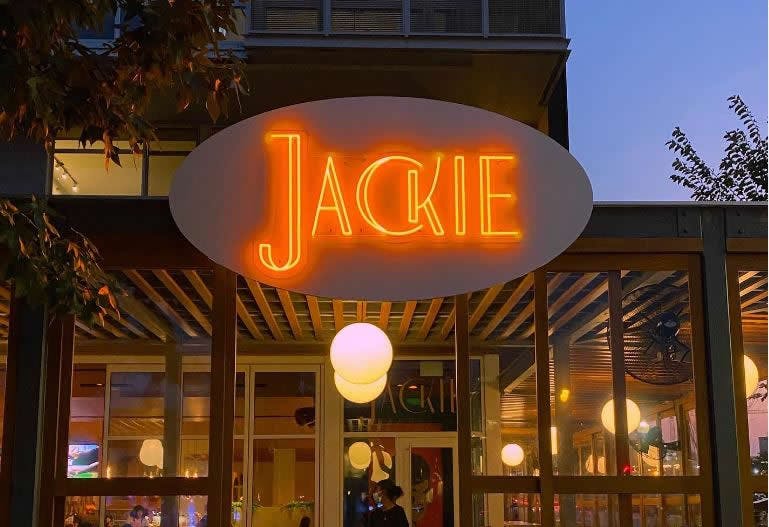 Why You Must Try Jackie in Navy Yard
There's an esteemed American restaurant in DC, the urban multicultural mecca, that has earned the moniker as the District's most famous American Bistro, thanks largely in part to its owners' creative vision and thoughtful craftmanship.
That establishment is called JACKIE…and it offers some of the best American food in DC. Locals and tourists alike often claim they just can't get enough of the restaurant's unique atmosphere and casually elegant cuisine.
Don't Feel Intimidated by the Timeless Ambiance
JACKIE presents itself as an opulent America restaurant in Washington, DC., but one without the pretentious atmosphere of a typical stuffy restaurant in a city notorious for its famous but claggy industry and the related government officials who come with it…and are often known to take themselves a bit too seriously.
Instead of the usual stuffy atmosphere typically associated with a fancy restaurant, JACKIE cleverly offers timeless decor but presents it through the concept of a casual American restaurant in DC. In fact, a simple Bistro feeling is found through the restaurant, and prompt, friendly service almost always puts patrons immediately at ease, in spite of the dignified ambiance.
Classic American Cuisine with an Elegant Twist
The dining establishment, known as one of the best American restaurants in DC, wisely employed the culinary expertise within its inventive menu of American food in DC.
The restaurant has carefully and thoughtfully crafted a curated blend of traditional American food in DC., allowing the restaurant to serve up surprisingly discerning and refined dishes that are not intimidating and often familiar options found in Bistros, but yet unique in their satisfying flavors and creative ingredients.
One Visit to this American Restaurant in DC is Never Enough
Frequently, JACKIE attracts repeat guests who are often excited for their return visits to the dining establishment, eager to see what America food DC based, award-nominated chef de cuisine creates next among the tempting but familiar menu options.
Innovative, fun, and comfortable, this American restaurant in Washington, DC, at the same time provides patrons with an ageless and enduring environment that paints a picture of the city's sophisticated history and memorable residents.
With its extensive wine selection and innovative, American food DC-style, hand crafted cocktails, JACKIE is equally as appealing as a weekend bunch hotspot, especially with JACKIE's regularly appearing live DJs during brunch hours and eye-catching signature drinks.
A Convenient and Casual Location with Unmatched Decor
Essentially a fancy Bistro American restaurant in Washington, DC, the JACKIE restaurant headquarters is conveniently located between the urban sprawl of downtown's fast-growing neighborhoods of the Navy Yard and the Capitol Riverfront.
The American restaurant in Washington DC's mid-century, modern interior styling intelligently portrays a special time in United States history, in which John F. Kennedy and Jackie O. were President of the United States and First Lady, respectively.
The American restaurant in DC owners, Dmitri Chekaldin and Ilya Alter, who have been great friends since college, carefully selected handmade art and well-crafted furniture from all over the world, ranging from regions more local like the historic State of Pennsylvania to lands far away like the international borders of Bosnia.
Indeed, art is an integral part of the dining establishment's unique design and ambiance. Engaging, interesting, and sometimes fanciful, various pieces take the imaginations of patrons on a journey back to a time in history when the United States and the USSR were at odds, war was in the air, and international tensions were intense.
Yes, dining at JACKIE, dubbed one of the best American restaurants in DC, is not just a meal…not just excellent American food in DC. It is an adventure and an experience.
The Perfect Location for Life's Special Moments
In addition to the classic American food in DC JACKIE serves, there's yet another reason the restaurant has a reputation as one of the best American restaurants in DC. Offering special event space and ample outdoor seating, parts of the American restaurant in DC. can be rented to celebrate milestones and special moments we all have in life.
The event space is polished, well-maintained, and perfectly suited for any kind of private party you can imagine. Without a doubt, JACKIE is among the best American restaurants in Washington, DC., with a unique, separate location to host upscale celebrations for your friends and family…and be sure to bring everyone you know as it can accomondate 1,100 guests.