Homepage
Main content starts here, tab to start navigating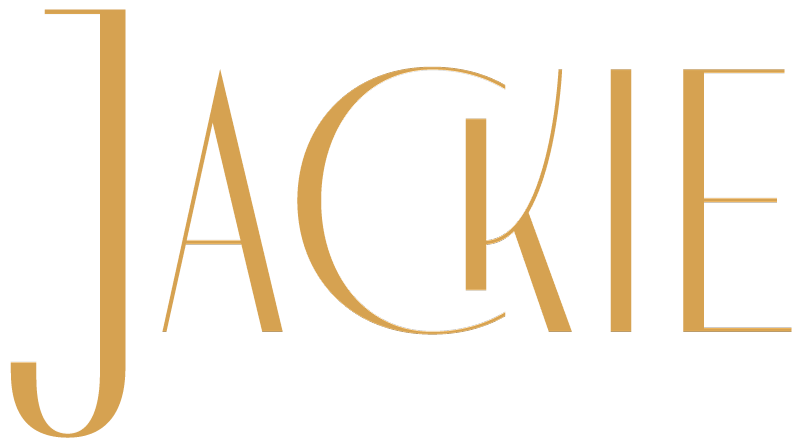 Jackie American Bistro | Navy Yard Restaurant
International flavors, innovative cocktails, extensive wine list, and a beautiful setting - JACKIE is where one goes to see and be seen.
JACKIE's ethereal spirit infuses every aspect of this namesake restaurant, merging the distinctly cool design of the swinging 60s with classically delicious cuisine, a modern cocktail menu and an extensive wine list.
Jackie DC is located at the Navy Yard Restaurants area, Jackie Restaurant is a victory lap for the creators of Dacha, which is Jackie's sister location. Opened in 2020 – during the COVID pandemic – it embodies the dream of people that believe in that indomitable American spirit. Despite the uncertainty and obstacles that had to be overcome, this Navy Yard restaurant stands as a beacon to all that wonder what happens when positive thoughts and actions overcome potentially negative consequences.
We look forward to welcoming you at JACKIE American Bistro.
Our Story
In the heat of the Great Recession, two long-time friends from college years, Dmitri and Ilya, found themselves out of their corporate jobs. They decided to become partners and open a business – a beer garden. Looking for possible locations, they came across a small chain-link fence corner parking lot in the middle of Shaw neighborhood. They tracked down the owner and convinced him to rent them the lot. The owner thought they were crazy… a beer garden? outside? in Shaw? He was not the only one. The partners had a short business plan, a lot of determination, and a blessing of naiveté. Putting all their personal savings on the line, they got to work … architects, engineers, permits, approvals, builders, politics… put politely, there was some learning curve. On September 4, 2013, the Original Dacha, Dacha Beer Garden, opened for business. A small beer truck, a make-shift bar, a few picnic tables, port-a-potties, and a POD container that served as a storage, an IT center, and an office. The rest is history.
Today, Dacha is more than a just beer garden. We have expanded what we like to call the "Dacha Experience". In 2015, we opened Dacha Café – a small neighborhood bagel shop next door. In 2016, we inaugurated the Dacha Loft, a vibrant, bespoke private events space tucked above the garden.
In 2019, three years in the making, we opened Dacha Navy Yard, or how most people call it - The New Dacha. For us, it was an ambitious project – a huge beer garden inside a private park and a 150-seat full-service restaurant with a craft-cocktails bar and a lounge.
The 2020 pandemic and the shutdown, which followed, gave us an opportunity and time to re-envision our restaurant at The New Dacha - to make it better... JACKIE was born.
In not so short seven years since opening the original Dacha, we are the Dacha family – the team who helped build the brand and customers who have and continue to support us. Together, we are on a journey to make a difference. We are committed to giving back to the communities where we do business. Whether it is through partnering with local businesses, hosting an event, in-kind donations, or volunteer work, we are working to improve the neighborhoods we call home.
Why The Kennedys
We conceived The New Dacha during our first visit to the site. Breathtaking views of the river, the neighboring stadium's monumentality, and soaring, seemingly unstoppable buildings filled us with a sense of enthusiasm and occasion. The site compelled the architecture of the 60s with its typical daring airport and seaport terminals, sharp and confident lines, efficiency and glamour. That era appealed to us on a personal level as well; it was marked by a hopeful, progressive president, a beautiful and thoughtful First Lady, and confidence that people will live on Mars within a decade. What's not to like!
Our interior design confidently picks up on the cues of the façade first with natural oak ceiling repeating throughout the space at the same angle. Fitting right into ceiling angles, massive oak hexagon frames hide huge TVs behind huge mirrors.
The furniture gives a measured nod to the modern esthetics of the 60s evoking a space age era design. In the spirit of America - the world's Melting Pot — we blend meticulously designed and handmade pieces from Berlin, Bosnia, New York, Baltimore and Pennsylvania.
The art is an integral part of our design. Lending to the cultural roots of both owners, the thought provoking and sometimes whimsical art pieces focus on relations between two superpowers: the United States and the USSR. The centerpiece of the collection is a towering 11 feet tall and 20 feet wide interior mural of President John Fitzgerald Kennedy by a San Francisco based, Russian dissident artist Igor Ponochevnyi. JFK was chosen as a subject for a reason: His presidency, albeit cut short, marked a pivotal point in relations between the United States and the USSR. He recognized and confidently reacted to every threat and challenge thrown at him by the soviet apparatchiks. He watched calmly at Nikita Kruschev's UN "shaking shoe" antics. He threw his full support behind the U.S. Space program, especially the manned mission to the Moon. His understanding of the wound that was created by the split of Germany and the need to be one hundred percent behind our allies was verbalized in an iconic phrase that President Obama repeated in 2008, "Ich bin ein Berliner!"
Most importantly, we chose JFK because we - as owners - believe in the hope and opportunity of America that this man represented and his legacy continues to represent.
ABOUT DACHA
Since opening in 2013 in the Washington neighborhood of Shaw, Dacha has become a beloved place to gather, drink, and enjoy great food. For beer lovers, Dacha is a must-visit for anyone traveling to the nation's capital and was named to Thrillist's list of the Nation's Best Beer Gardens. In 2019, owners Dmitri Chekaldin and Ilya Alter embarked on an ambitious expansion to the growing Navy Yard community. Anchored by a 800 person beer garden and steps away from Nationals Stadium and the Capitol Riverfront Trail, The New Dacha has quickly become a favorite place for families, dog owners, and of course, beer lovers. Jackie is the 2020 addition to the Dacha family.
NAVY YARD RESTAURANTS AREA: Jackie What to Expect?
Upon sitting down at Jackie, one of the premiere restaurants near Navy Yard, D.C., guests of the establishment will immediately notice the upscale American cuisine, as well as the hand-crafted cocktails, premium wines, and draft beers available within the full bar service.
However, what normally surprises guests of the Navy Yard restaurant is the atypical, bistro-paced service, normally not found in a dining establishment like this. Indeed, Jackie offers fine dining, but without the upscale and strict dress codes, the D.C. fine dining scene is known for.
By this point, most guests should expect the next phase of this unique restaurant near Navy Yard, D.C. Alas, the vast majority of Jackie's entrees are familiar food items to casual menus, but with an innovative twist, usually; also, the plates are full and generous portions of delicious entrees, especially with the navy yard brunch specials each week.
Jackie's American Food DC: Why should you eat there?
Because it's so cool, the answer is simple. The host is genuinely happy that you chose the restaurant and a server quickly comes in with water. Dmitri and Ilya Chekaldin the owners, envisioned a cozy bistro for couples or visiting parents. They knew from the beginning that they wanted to name it after someone who was popular with the locals. Chekaldin says, "We love powerful females."
Why do people love Jackie's American Restaurant DC Food?
JACKIE American Food DC offers a wide range of international flavors and innovative cocktails. There is also a large wine list and beautiful setting. JACKIE's mysterious spirit permeates every part of the restaurant. It combines the cool design of the swinging 60s, with classic cuisine, a modern menu, and a large wine list. JACKIE American Bistro looks forward to welcoming guests.
Why Jackie is considered number one bistro in DC Navy Yard Restaurants Zone?
The Washington Navy Yard restaurants area is a popular location with a wide range of food options. One of them is Jackie's DC restaurant which specializes in fast but delicious meals, combining American classics that provide some of Washington DC's Navy Yard's most iconic eating experiences, making it the number one bistro restaurant in DC!


How are they looking for us?
* Number One Bistro in Washington DC
* THe Best Business Lunch in Washington DC
* Unique Brunch in Navy Yard DC
* Best American Restaurant in DC
*Navy Yard Restaurants