Main content starts here, tab to start navigating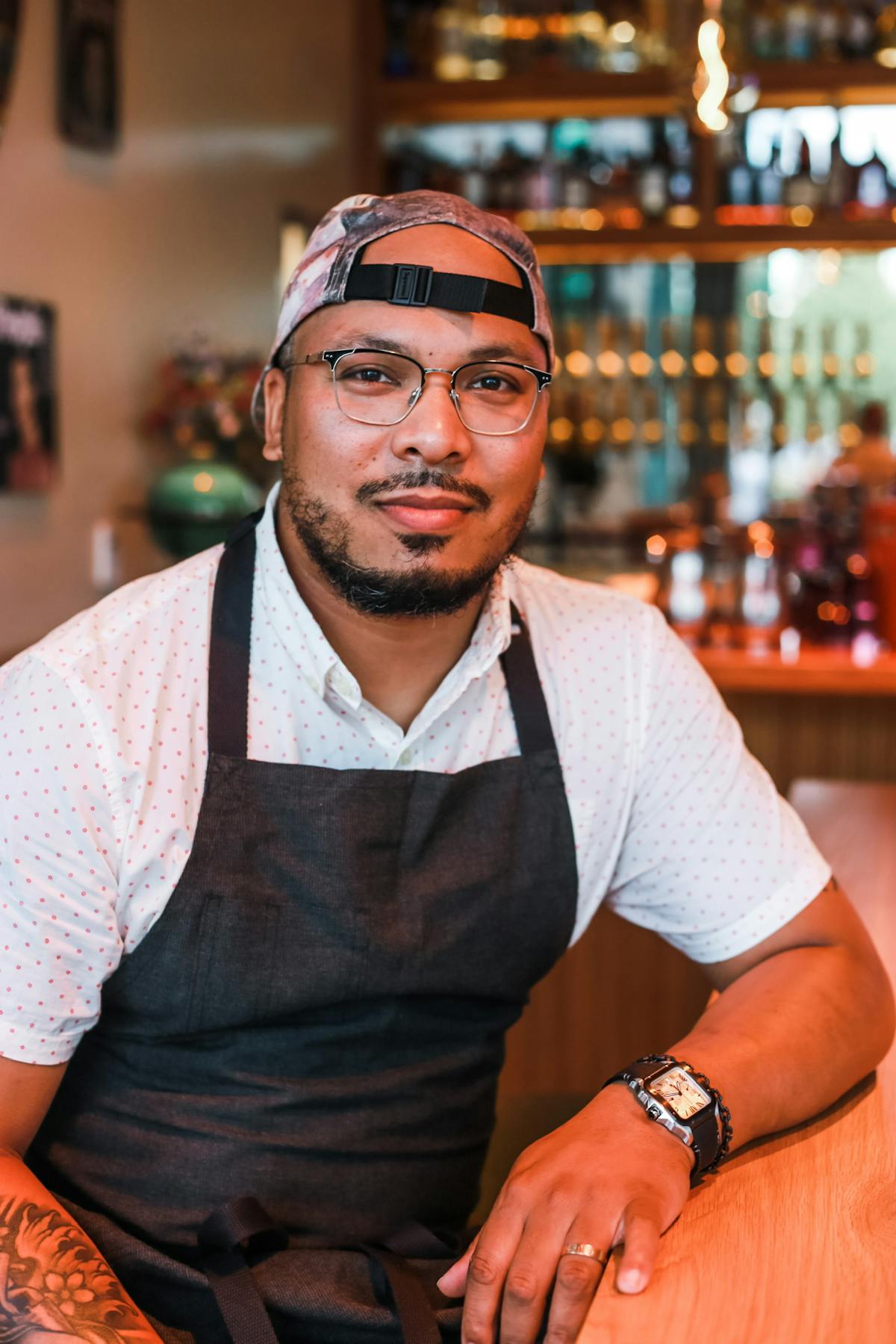 Jerome Grant
Executive Chef
Jerome Grant grew up mostly in the United States—New York, Oklahoma, California, Maryland—and picked up the basics of Filipino cuisine from his mother and the Caribbean flavors of his Jamaican heritage from his paternal grandparents. After graduating from Pennsylvania Culinary Institute, Grant moved to the U.S. Virgin Islands, where he gained his first critical notices while helming the Renaissance St. Croix Carambola Beach Resort. The following year, he opened The Mix Lounge as chef-partner.
Back stateside, Grant accepted an executive sous chef position at Urbana Restaurant in Washington, D.C. In 2008, he joined Mitsitam Cafe at the National Museum of the American Indian as sous chef, helping the team earn a 2012 RAMMY award for "Best Casual Restaurant." After a stint as the food and beverage director of the Smithsonian Castle, Grant returned to Mitsitam Cafe as executive chef.
In 2016, Grant was the inaugural executive chef of Sweet Home Café at the National Museum of African American History and Culture, which received a James Beard Award nomination for "Best New Restaurant" in 2017. At Sweet Home Café, Grant's menu presents the rich culture and history African Americans and is organized geographically, highlighting traditional, authentic dishes from the Agricultural South, Creole Coast, North States, and Western Range.